Social / Mental-Health / Arts / Health / Well-Being
Connecting people and creating healthy, resilient communities through storytelling, spoken word, creative writing and participatory arts. We offer creative workshops, volunteering, training, events and conversations.

We have adapted our services to meet the demand of our community during these challenging times!

WE ARE ALSO IN THE PROCES OF MAKING OUR SITE BILLINGUAL! THIS MAY CAUSE SOME DISRUPTION....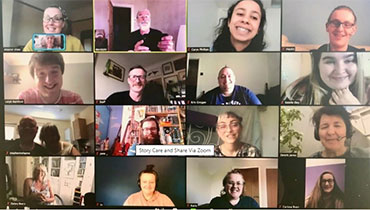 Our Blog
People Speak Up is a lifeline to its many participants. See what we've been up to in our blog.